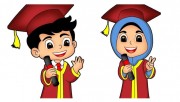 RSVP your attendence
Login to RSVP
Academic Support Primary Level
Sat, 4 January 2020
, 5:00 PM - 6:30 PM | Others
Peace Centre
Arabic Council
Fees: $210/monthly
Special tuition at centre for kindergarten and primary school students.
We will focus mainly on Arabic, Maths, Malay and English!

Details
Time & Location
05 Oct, 5:30 pm – 07:00 pm
Arabic Council, 1 Sophia Rd, #03-12, Singapore 228149
About The Event
The objective of the class is to assist and guide the students in coping with their core subjects at school. Our experienced teachers can built up these subjects foundation and make it easy for the students to understand and build their confidence in these tough subjects,
Subjects: Mathematics, Malay and Arabic Language
You only allowed to choose a maximum of 2 Subjects for this programme. 
Every Saturday: 1 Lesson per week x 1.30 hours 
Age: 5 - 14 years (Boys & Girls).
Level:  K1 to P6
Montly fees Fees: S$210
Location
Peace Centre
1 Sophia Road, #03-12, Singapore 228149
Organisers
Arabic Council
Our Vision Arabic Council aims to help non-native speaking to learn the Arabic language in an easy ...
Sponsor this Project
IslamicEvents.SG Development Sponsorship
Current
SGD 64,816.00
SGD 100000
Target (31 Dec 2018)
Contribute Now »
Related Events